Propel Your Business Into The Future Today With An ERP Platform Fully Configured & Integrated Into Your Business WITHOUT Migration Issues Or Costly Downtime
We help you integrate the right Cloud or On Premise ERP into your business With Full Support & WITHOUT Migration Issues Or Costly Downtime.
Specializing in Microsoft Cloud, Microsoft Great Plains, Oracle Netsuite & More, Skalable Technologies has helped 100+ clients successfully implement a new ERP, improve their efficiency and scale their business.

Trusted & Recommended By 125+ Happy Clients Across Biotech, Manufacturing, Non-profit, Retail, Services, Software And More - Including







Over One Hundred Startups, SMBs & Enterprise Businesses Trust Skalable With Setting Up & Integrating Their New Enterprise System
From tech startups & SMBs to leading Fortune 500 companies - we've helped 125+ businesses to increase their revenue & improve their efficiency by upgrading their business systems to a new ERP quickly & affordably. Here's what some of them had to say...
"Skalable are more than just technologists. Their approach to understanding and re-engineering processes prior to implementation of ERP and CRM technology was very refreshing. Their deep understanding of ERP allowed us to deploy custom solutions which matched our business needs without the restraints of the out-of-the-box solution."
"Skalable Technologies provided expertize in providing ERP solution for us and implemting Great Plains as well as assistance in getting BizTalk development started. Their team was very technical and detail oriented, brought in cheerful attitude and did whatever it took to get the job done."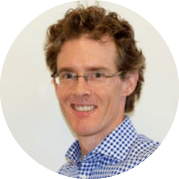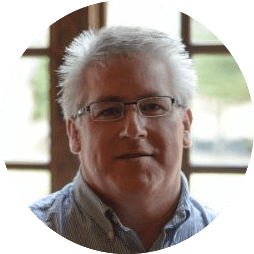 Bob S - Director, IT & IS Development
Propel Your Business Into The Future Today: Skalable Helps You Quickly Implement & Configure Your New ERP, Train Your Staff & Migrate Your Data Without Hassle Or Downtime
With 100+ happy clients across the USA, we've helped businesses in over 16 industries implement a new Enterprise System quickly, easily, and affordably - without loss of data or downtime. Here are some of the reasons why clients love working with us...
Skalable Technologies helps you identify the best platform for your company to grow. We then configure it exactly as required & fully integrate it into each department and existing business process without costly downtime.

Plus, we also help migrate all your existing data processes, customize features if required and provide full ongoing 24/7 support for each department in your business as they adjust.
This lets you focus on growth without being limited by software or platform bottlenecks, while we act as your act as your trusted partner in both functional and technical support and ensure your processes remain fast and working efficiently on your new platform.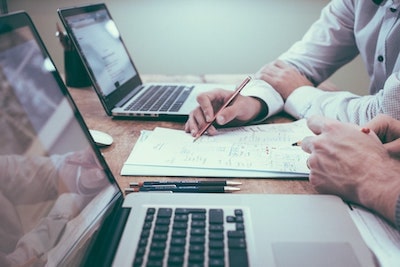 A Team Of ERP Experts With Proven Results Across AX, GP, 365, Netsuite & More
We're the ERP experts. With a team of highly experienced business infrastructure and ERP experts on our team, we can identify the best solution for your business and ensure it is implemented quickly and correctly across each department.
Evaluate & Choose The Right ERP For Your Company Needs & Industry
Choosing the right ERP is complicated - especially when you have existing data, processes and integrations. Skalable can help you identify exactly which platform will suite your business by taking into account costs, features and more.
Fast Implementation WITHOUT The Downtime - Ready In Months NOT Years
Whether you need a new implementation or an update to your existing system, Skalable gets you up and running quickly and without downtime. Often projects that would take 12-18 months internally can be completed in 3-6 months & with a better outcome.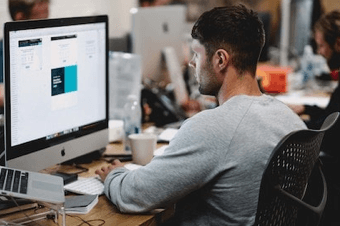 Secure, Fast & Hassle Free Transitions To Cloud Platforms
Cloud ERPs can mean more efficiency with lower cost and complexity. However, transitioning from hosted or on site platforms can be difficult. Skalable manages this entire process for you making it hassle free.
Precise Data Migration Means Zero Data Loss Or Security Risk
Every migration is managed to ensure that all data is moved securely to the new ERP system so that you can resume all processes immediately without worrying about losing business critical data or falling behind competition.
Configured & Customized To Fit Your Exact Industry, Processes & Business Needs
With experience across over a dozen industries from auto-manufacturing to health, Skalable is able to configure your ERP to fit your existing processes. And where customization is needed, we have the expertise to adjust platforms to fit.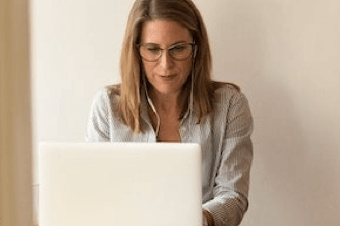 Get A Free ERP Audit & Request Pricing On Your ERP Implementation Or Cloud Transition Project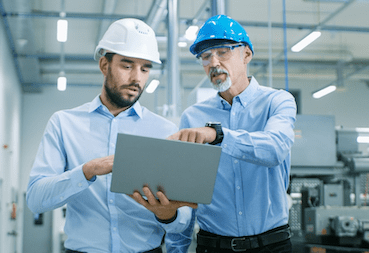 CLIENT CASE STUDY - FORTUNE 500 COMPANY WITH 120+ SUBSIDIARIES
Fortune 500 company needed to migrate from Great Planes 2015 due to limitations in the platform. They had over 120 companies in GP, 46 customisations and a dozen integrations that all needed to continue uninterrupted.
After quickly helping identify Dynamics 365 as the ideal solution, Skalable set up the new platform, migrated every company and all data and ensure that previous integrations were uninterrupted. This whole process was completed in just 6 months - far quicker than the expected 18 month transition period. Company expansion was then able to begin much sooner.
Fully Implemented ERP & Cloud Transition Solutions To Fit Your Industry, Budget & Business Needs
ON PREMISE ERP SYSTEMS - Microsoft Great Plains, Microsoft Dynamics AX & More
MULTI TENANT SAAS - Dynamics 365 for Finance and Operations, Oracle Netsuite, Dynamics 365 Business Central
HOSTED/SINGLE TENANT SAAS - Hosted Microsoft Dynamics & Great Plains
Whether you're looking to improve business intelligence, CRM or automate processes in your business, Skalable can help you choose and implement an ERP so you can scale efficiency and be ready for future challenges. We help you evaluate the best options for your situation, based on set up cost, industry, existing platform, integrations, custom requirements, security, company size, complexity and more.
SET UP SERVICES: including ERP Selection Process, implementation, process optimisation, intelligence analysis, SOX compliance, 3rd party product evaluation
CUSTOMIZATION SERVICES: including ERP integration with other platforms/applications, data migration and platform customisation
SUPPORT SERVICES - Including, IT technical support, managing support tickets, reporting and 3rd party product support
Full 24/7 Support Gets Staff Across All Departments Trained & Up To Speed
A new ERP is no good without all departments and management in your business being able to use it. Skalable offers set up and configuration as well as training and support on your new platform - ensuring full engagement from day one.

Get A Free ERP Audit & Request Pricing On Your ERP Implementation Or Cloud Transition Project
Here's How We Make Choosing, Implementing & Migrating Your Business To A New Platform Fast, Easy And Stress Free
With over 18 years of experience working across over 16 industries and dozens of clients, we've developed an efficient, consistent process that integrates your new ERP into each department and has it functioning smoothly within 3-6 months. Here's how it works...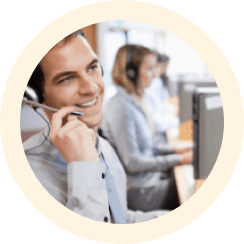 Consultation To Identify Exactly What Solution Will Best Fit Your Business - Plus Up Front Pricing & Timeline
You speak to our expert team who will help you identify what kind of solution will best solve your existing problems. An up front cost estimate as well as timeline means no surprises.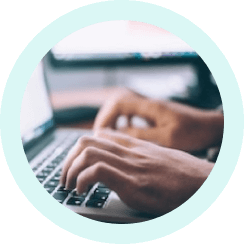 Fast Set Up & Full Integration Of Your New Platform For Each Department And For Each Process In Your Business
Our team will get hands on with implementation part by part of your new solution - managing it each step of the way across each different process and department in your business.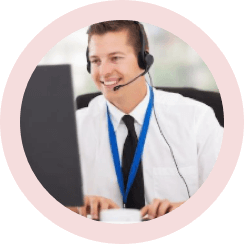 Data Migration And Customization Of Your Platform As Required
Sometimes platforms need to be adjusted or modified outside of its usual specifications. We handle customizations as needed so that your ERP or cloud solutions fits your processes exactly as required.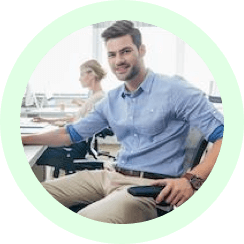 (Optional) Affordable Ongoing Support For Your New Platform To Ensure Uptime And To Maximise Your ROI
Our team remain on standby, helping you to manage support tickets when needed, and ensuring reporting and full working order of each process in your ERP. If new features need to be integrated, these can be added.
Get A Free ERP Audit & Request Pricing On Your ERP Implementation Or Cloud Transition Project
© 2020 Skalable Tech. All Rights Reserved